In addition to Restaurant Wine, Ronn Wiegand publishes a series of wine guides and wine posters that are perfect as wine training tools and wine education guides for restaurants, wineries or even serious wine drinkers.
TasteTour Wine Guides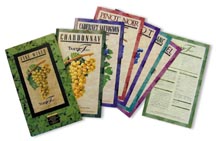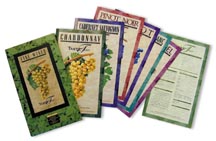 Beautifully illustrated, short wine guides covering six of the world's classic types of wine grapes. Order the full set and get a deluxe slipcase free!
Learn more and buy wine guides at www.tastetour.com
TasteTour Wine Charts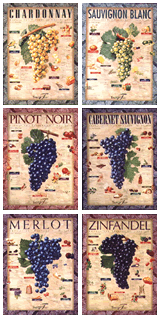 Striking full-size charts of each type of wine grape. Printed on heavy poster stock and perfect for framing!
Learn more and buy wine charts at www.tastetour.com